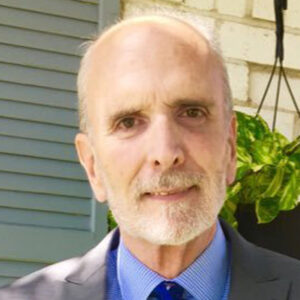 TERRY LOVELACE
TERRY LOVELACE served on active duty in the United States Air Force from 1973 to 1979. Trained as a medic and EMT, the bulk of his enlistment was spent as a first responder at the Emergency Room of Whiteman Air Force Base Hospital. After military service he completed a bachelor's degree in Psychology, cum laude, from Park University. He earned a Juris Doctor from Western Michigan in 1996 and was admitted to the bar the same year.
In addition to serving as a felony prosecutor, he was keenly interested in health care law. He's a member of the American College of Health Care Executives and was certified as a health care risk manager. While an Assistant Attorney General for the U.S. Territory of American Samoa, he was General Counsel for LBJ Tropical Medical Center. He finished his legal career as State's Attorney for Vermont's Board of Medical Practice. He retired in 2012 from the State of Vermont and lives in Dallas with his wife of 45 years.
Terry is the an abductee; having been taken against his will onto a craft while on a camping trip in 1977. Years later the encounter sufaced after finding strange objects in his leg. Terry's story is remarkable; it is detailed in his first book, Incident at Devil's Den. His new book, Devils Den: The Reckoning, made it's way to the top UFO best seller on Amazon the week it was published.
PRESENTATION
Devils Den: The Reckoning

New! DEVILS DEN: THE RECKONING published December 17, 2020 on Amazon. It was #1 in New Releases and a #1 Bestseller. All new material including: What Happened to Toby? The Irreducibility of the Brain and Consciousness (in plain English), and stories shared by readers of INCIDENT OF DEVILS DEN, including: An Alabama Man who met his Hybrid Child, Bizarre Accounts of Screen Memories, Incredible Sightings and Missing Time - plus much more. NO STOCK FOOTAGE IMAGES! Just straight talk and honest answers to your questions. Terry promises an engaging and entertaining hour and fifteen minutes.
---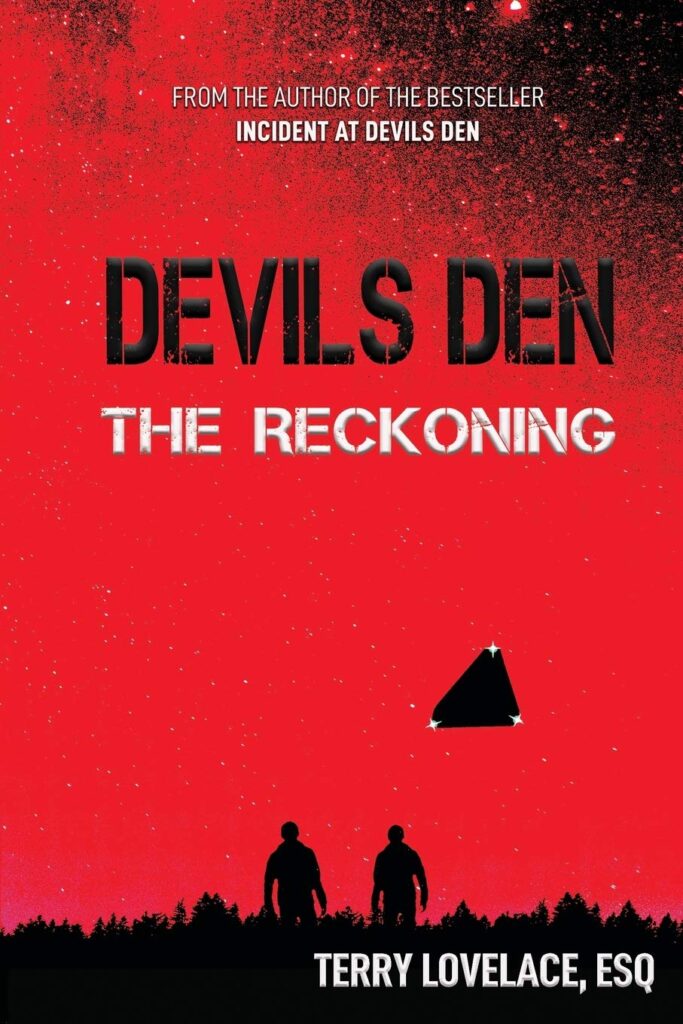 RECAP OF THE DEVIL'S DEN INCIDENT
On a beautiful June evening in 1977 the event that what would become the Incident at Devils Den unfolded.
We arrived at Devils Den State Park in Northwestern Arkansas in the mid afternoon. We intentionally dodged the crowded campgrounds and  sought somewhere remote. A place better suited to photographing wildlife, particularly eagles. We drove deep into an isolated area of the park seeking out an isolated area on high ground. Our gravel road degraded into twin ruts in a dirt trail. We crested the top of small hill that opened onto a field.
Before us was a small meadow of late blooming wildflowers and knee-high grass. For a moment, we were awestruck by the scene. We nodded to one another and celebrated our good fortune. "This was the place!" The expanse of the high plateau was perfect for wildlife photography. We set up our campsite just as twilight enveloped us. The night was crystal clear, and the stars were amazing.
After a late dinner, we settled in for an evening around the campfire. Close to 10:00 PM, our conversation came to a lull. After a few moments I noticed the usual forest sounds of crickets and tree frogs fell quiet. It sounds cliché but it was true. The forest that had been alive with nature sounds earlier in the evening abruptly fell silent. Even the westerly breeze we enjoyed earlier was gone. In the flickering light of our campfire, I noticed the leaves on the trees were still. The best analogy I can offer is that we were no longer looking at forest scenery, we were looking at an image of the scenery. It was more akin to a three-dimensional hologram.
The stillness unnerved me, but my friend Toby assured me our laughter and chatter had quieted them and they'd soon return. I still felt unsettled. Looking to the west, Toby asked, "Hey, were those lights there before?" I turned to look…
THAT IS THE BEGINNING OF A TRULY REMARKABLE JOURNEY FOR TERRY.