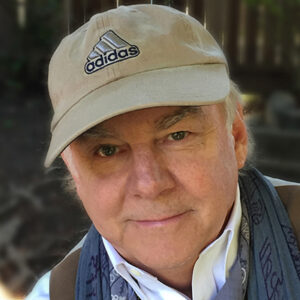 ROBERT PERALA
ROBERT PERALA is the internationally acclaimed author of The Divine Blueprint: Roadmap for the New Millennium and The Divine Architect: The Art of Living and Beyond. His lectures and publications include 25 years of research in: metaphysics, spirituality, behavioral science, personal growth, the origin of the soul, Earth based anomalies, extraterrestrial science, and near death experience research.
His humanitarian relief efforts as Director of Development for the United Nations Association, led to him being awarded the prestigious Certificate of Congressional Recognition at Stanford University in 2007 for his support of programs with Adopt-A Minefield and UNICEF.
He is a graduate of the Robbins Research Institute led by America's foremost results coach Tony Robbins. Robert is a sought after radio and television personality and has been featured on: CNN, The A&E Channel, The FOX Network, and many radio programs including Coast to Coast AM.
ROLE AT UFO CON 2021
MC & Musical Entertainment
Robert will be our esteemed MC for most of the conference! And besides introducing our speakers, he will be providing his musical talents.