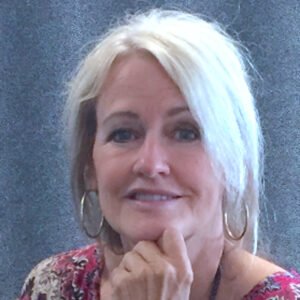 LEELA HUTCHISON, G.G.
LEELA HUTCHISON is a Graduate Gemologist, from G.I.A., (Gemological Institute of America) explorer, researcher, and published author on crystals, gems and minerals. Her book, Journey into the Giant Selenite Crystal Caves of Mexico can be found on Amazon.com. (https://www.amazon.com/Journey-Giant-Selenite-Crystal-Mexico).
In January 2001, Leela was on a team of the earliest explorers to enter the astonishing giant crystal caves in Naica, Mexico. The giant Selenite crystals were discovered in April of 2000 by two miners assigned the task of extending the underground tunnels and drilling into bedrock searching for a vein of silver, lead or zinc. These colossal pylons of crystal are located nearly 300 meters down inside the 200-year-old working silver mine and is in the village of Naica, Chihuahua located on the east face of the Tarahumara Sierra Madre Mountains. These caves contain what are now known as the largest crystals on Earth, ranging in size to an approximate 40 feet tall, weighing as much as 60 tons and estimated to be 550,000 years old. They are also known to be some of the purest form of selenite found anywhere on earth.
Leela's extensive research has covered more than 18 years uncovering mysteries around these ancient crystals. Her earliest interview was with producer and director Nikki Williams in 2008, developer of Time of the Sixth Sun documentary released in 2019. Her latest interview was aired on August 8, 2020, entitled "The Underground World" of the UnXplained series (created by the originators of ANCIENT ALIENS) viewed on the HISTORY CHANNEL. (Hosted by William Shatner).
In keeping with the wonderful tradition of UFO CON, Leela will reveal for the first time in a presentation her connection with ET.
See:  https://play.history.com/shows/the-unxplained/season-2/episode-5
PRESENTATION
Alien Contact in Mexico begins with Microbes Proliferating in Ancient Aquifer
In 2000, the mysterious 40 foot tall Selenite Crystals were discovered 1,000 feet below in a Silver mine in Mexico. 17 years later, research was released of the discovery of alien-like microbes found in the 550,000 year old crystal. Ms. Hutchison was one of the first explorers to step into these deadly crystal caves in 2001. Her images in these hostile conditions are some of the earliest photos that precedes NASA and NatGeo research by seven years.
After taking us on a well researched scientific adventure involving crystals and microbs, Leela will reveal for the first time her contact experiences.