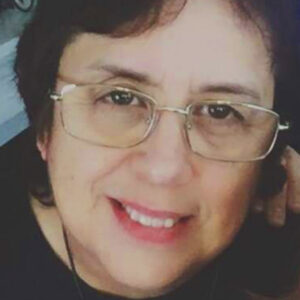 DEVLIN RUGNE
DEVLIN RUGNE, MUFON Northern California Assistant State Director/STAR Team/SAT Team, has over 40 years of UFO research and independent investigative experience. She became interested in UFOs at an early age and has had many UFO sightings. Her main interest has been the abduction phenomenon with a high interest in actual crafts being seen. In 1976, after talking with Betty Hill, she pursued her quest to become a UFO investigator and researcher.
Dev joined MUFON in the mid 80's, attending the Northern California meetings. After a hiatus with MUFON (but still independently researching and investigating UFOs), she concentrated on her career until she moved to Oregon in 2006. In January of 2008, she rejoined MUFON and became the Oregon MUFON Chief Investigator.
In April of 2009, MUFON International launched the Star Impact Project (SIP), Dev was hired to conduct SIP investigations for Oregon MUFON. She was also hired for the SIP Dispatch Operator position, monitoring MUFON's database for incoming sighting reports that met the criteria for rapid deployment.
Moving back to Northern California in early 2010, she became a Section State Director for seven counties, then became the Chief Investigator later that year. Dev is now the Assistant State Director, and she's on the STAR team and the SAT team as well.
She has spoken at several chapter meetings and conferences on completed cases. Dev has also been on a few UFO related radio shows, podcasts and a couple of TV shows. She has given Field Investigator training classes with Ruben and she continues to assist the Nor Cal Field Investigators.
PRESENTATION
This Investigator's Discovery
My interest in UFOs came suddenly after an incident in the summer of 1969. My awareness changed, and from then on, I became obsessed with the UFO phenomenon. My presentation is a personal look at why I became a UFO Investigator and how I found out I was an Experiencer.